Is there another name for these that isn't quite so pompous? Anyway, you know what I mean, the big glass jars with lids that have been doing the rounds on pinterest for the last few years now.
I'd wanted some for a long time, and then I found one for €18 in a second hand shop, and i was delighted, cos the only other place I'd seen them had been on Amazon, for €30-€40 each.
But I didn't want just one, I wanted a display, and that meant three. Don't ask me why, that's just what my brain told me.
So I kept an eye out, and then, on a rare trip to TK Maxx, lo and behold, there they were! A whole display of them, in different shapes and sizes, all for under €10 each! So I snapped these two beauties up and swiftly left the shop, cackling to myself.
So now I have three, and they've been in several positions around the house already. Currently they hold fruit, and I love how that looks, but there are so many different things you could display in them that would look fantastic, and I will definitely be trying a few of these ideas in the future.....
Sweets
Probably the most obvious choice but very effective, and you can get them in every color known to man so you could definitely get the look you wanted with them. A good tip I saw was to stick a tube of cardboard in the middle of the jar and then just fill around the outside of that so you don't have to buy about a bajillion sweets.
Another fairly obvious choice, but still a good one, and again, you'll find flowers to suit whatever look you're going for.
If you want flowers, but still want a bit of variety, how about a water lily?
Or a succulent?
Bath Products
How about using them to store bathroom products like sponges, bath bombs and salts? Give your bathroom that luxurious spa feel!
Pottery Barn
Anything Goes
This is one of my favorite ideas, displaying your interesting objects or collections. Just make sure you get enough height by creating a stacked effect if the object isn't big enough to fill a large portion of the jar by itself.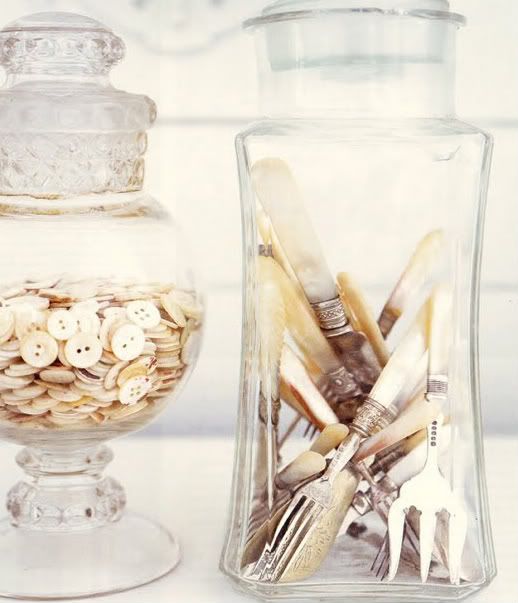 Add caption
Christmas!
I love Christmas, and I love Christmas decorating, so I can't wait to try out some of these ideas. I especially love the white lights in the fake snow, I have sets of L.E.D's that will be perfect for this.
And lastly......
Ever heard the saying "don't over-gild the lily"? Well, apothecary jars are pretty fantastic looking by themselves, so I reckon they look pretty great as is. Just remember the basic rule that you should group them in odd numbers, and vary their heights, and they'll look great!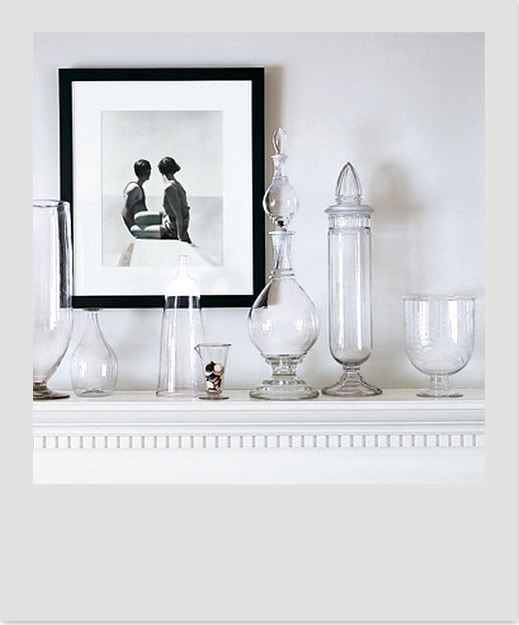 What would you display in these bad boys? Let me know in the comments! Also, I've just found a load of tutorials on pinterest about how to make your own (yes, I know, how would you do that? But apparently it can be done, it's a thing!) so I'm pretty sure I'll be trying that out as soon as I gather the materials. I'll let you know how it goes ;)